skip to main content

VIP Rewards
How does it work?
HAVE A VIP CARD ALREADY?
Easy! Just shop and collect with every purchase
To update your client information, pass by our Customer Service or you can update your information online here
Don't have a VIP card? Pick up a card and register in-store at our Customer Service desk or register online here
SHOP & SAVE
Scan you card for every purchase and collect points! Use your points in store to pay or receive extra discounts at the register!
EXPERIENCE VIP ONLY BENEFITS
Receive in store specials and store rewards using your VIP card.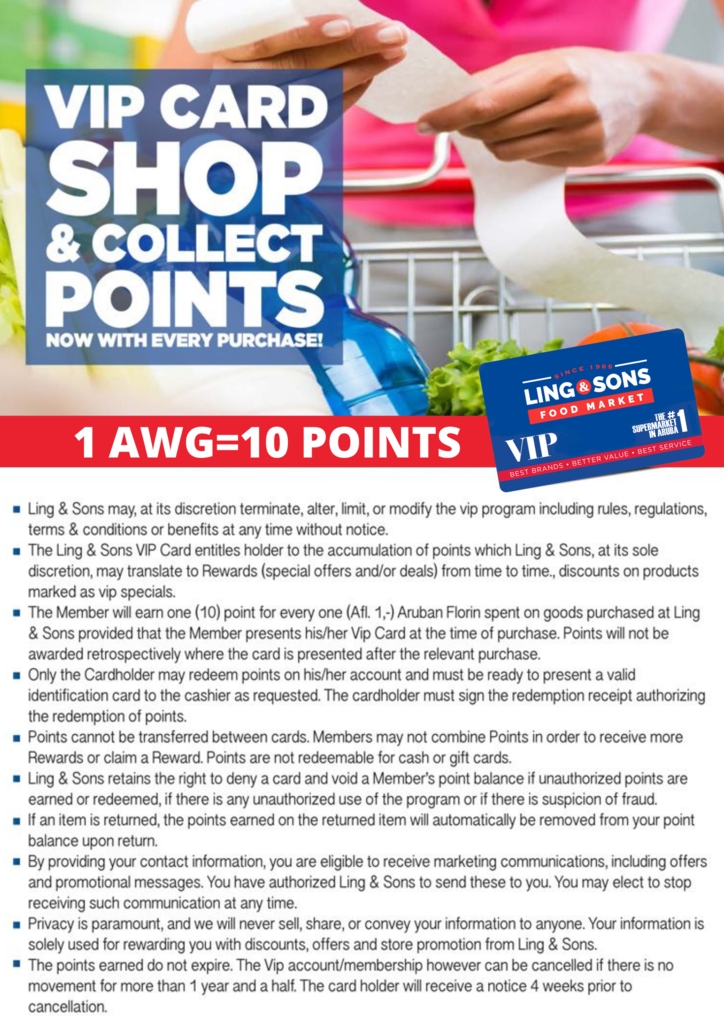 ---
---